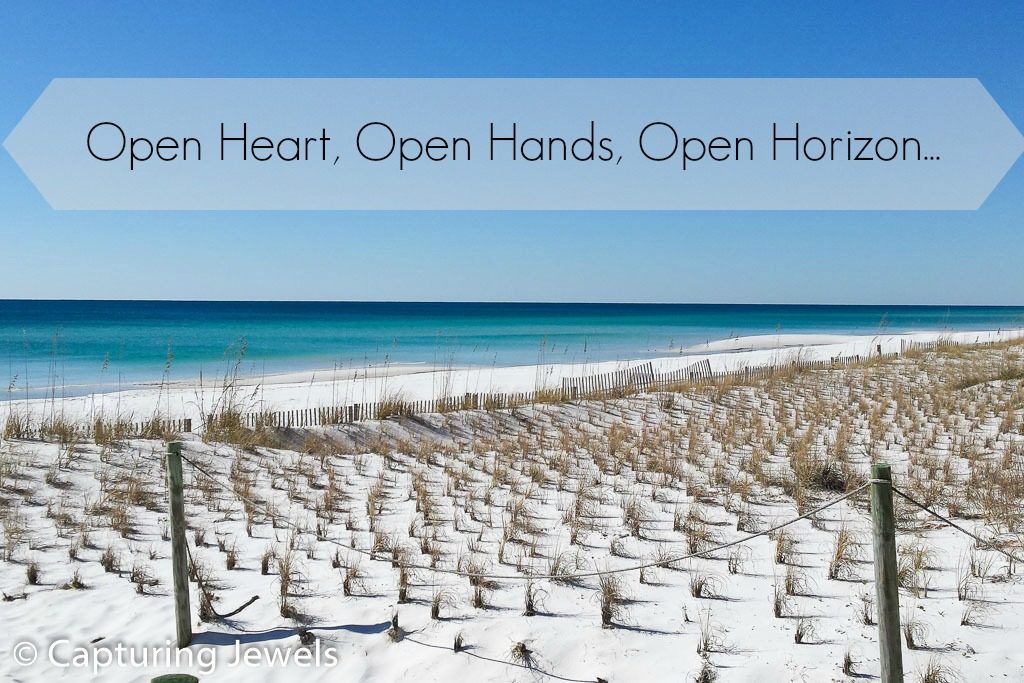 Nothing like waking up at 6:30 on the first morning of your vacation. Clearly my mind needs to realize we are on vacation. And the best way to do that is to write it out, and beings its still dark and hubby is sleeping, I grab my computer instead of pen n paper..
Yesterday we said good-bye to the twins we've had in our home since July. We knew it was coming for awhile and had been having overnight visits, so the transfer went good and in a way it still doesn't seem real. Like, we'll just come home and go get them again, right?  But I knew in my heart it was different when we dropped them off this time. And oh, it hurt. Why do the tears always insist on coming when I just want a composed good-bye, but instead have to rush away? Each one of our lil munchkins situation has been a lil different, but generally my heart has mostly been heavy with, "What will happen to them? I wish they didn't have to face this traumatic change and good-bye, I'm grieving their losses, their confused lil minds, their tomorrows."  But this time is different, and to be quite honest, it feels selfish. But I can't lie on paper. I'm really grieving my loss this time. Don't get me wrong, I 150% care about those babies and will invest in them whenever I can, I know it has affected them, albeit we didn't see nearly the fear as in some of the others. And I know because of power in prayer, they will adapt and adjust quite quickly. Sadly, they will probably even forget us. BUT…I didn't ever want to say good-bye. What's going to happen to my dream of raising twins? I don't want to lose them. I just really didn't want to go thru this right now……yep, I
know, it feels so selfish. But herein is the pain. 
I read a quote the other day about how we embrace pain? I know I need to move forward. But how do I know if I am embracing my pain or wallowing in it, or maybe I am ignoring it? How do I grow from it, let it do it's purifying work? I'm sure there are more ways than one and I'd love to hear other people's stories.. Here is something that I've been pondering since I read it and I believe there is something in it for me..but I'm still sorting thru it..  So. when we receive a blessing, a good thing. We receive it. We accept it. We rejoice. We don't question, where did this come from? why me? we don't resist it or try to avoid it. So when we receive a trial, a painful experience, we should likewise not question (I insert, obviously being mindful of discerning between attacks from the enemy vs God allowing you to walk this path, we never want to welcome havoc from the the devil. but in walking with God I know it can ALL be used to glorify Him if He allows it.)  So, we don't sit here questioning, why me? why this? we grieve. we rejoice. we embrace that this is FOR us. We don't resist it. All of what comes our way, creating emotions, whether joyful or painful, are to teach us something.
For me, it's super helpful to be able to recognize and know why I am feeling what I am feeling. Why do I feel this joy or pain. Like I was above. Being completely honest. Otherwise it seems like I am ignoring the real issue & just trying to quickly get thru the symptoms. Embrace the pain and hurt, shine Jesus on it and hear what He wants to say to me in all of this. I guess I tend to be one of those people that thinks everything happens for a reason and even tho there are MANY things that I still don't know the reason for it. I want my heart to be open and learn and grow even in the most vulnerable, dark days. I would rather feel deeply both joy and pain, than to not feel at all.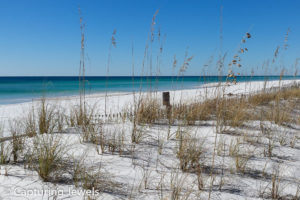 Sigh, enough with that for now. Seriously the last 3 weeks I have felt like I've only been hanging on by a thread and every couple days that thread got ripped as well. I am such a, what people would call Type A personality. So whenever I had plans made and they were cancelled and changed multiple times day in and out, I was beyond wanting to plan anything. In the middle of it my sister reminded me that God always has a bigger plan that we can't see and we just got to hold onto that, even in the minute details. It felt like it was all that was left to do anyway, so I just held on. And it got me thinking. So many times we plan things out, we think we know what is best. But we can't see the big picture. Am I willing to let go of my agenda and allow God, who is looking at me from the future, plan my every detail? Or do I do everything within my power to make things go according to MY plan? What if we lived our lives with hands open wide, instead of it all clenched inside our fist, saying 'This is how it's going to go!' It's really hard for me, when things are falling apart, to not try and keep it all going according to plan. So I am asking God to let me be ok with letting go and going with His plan…
And let me be clear, I'm talking about the lil things. I know that when a big "life" situation is out of our control, it's relatively easy to give it to God who controls it all. But what about our everyday plans that seemingly are in 'our' control? For example, our trip to Florida was rescheduled and we weren't sure if we were even going to go this time. And it was all planned so we could relax and leave.. turns out I left without vacuuming, cleaning or having my Christmas decor out. Yes, the girl who loves Christmas doesn't even know if she's wanting to get Christmas out. (lets be real, of course I will, it may just be for a week tho.) And if you know anything about me, that pretty much never happens, my house is clean before I go anywhere long distance. Something my Mama taught me! (and I'm silently hoping the ladybugs on the ceiling don't entirely take over our residence.) But we had an appointment and had to go….. It's in these things that I'm learning, Let go….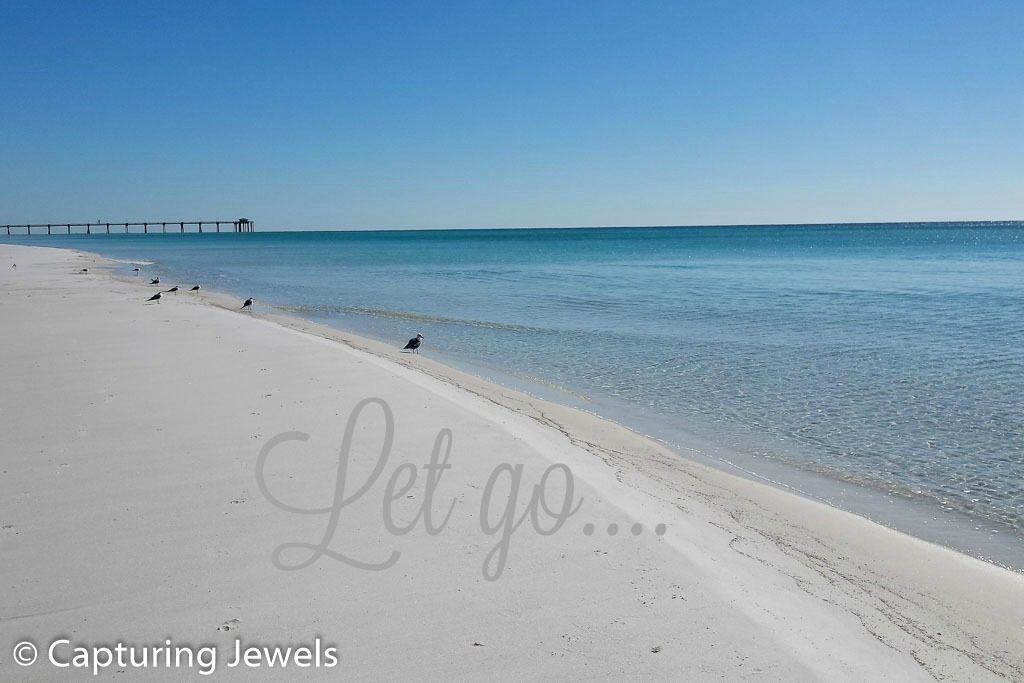 So yup, while I feel quite a bit weary and sad. I am officially in Florida. And I am so thankful for a wonderful husband who blesses me with such an amazing Birthday gift every year. I am excited and hopeful to experience God's healing on my heart and in my body (which, being worn down has a nasty cough!) And R.E.L.A.X.A.T.I.O.N. ….amen?! peace to all.
[[edited to add, good thing I waited to post this.]] After our arrival to our final destination, I went to the beach just to clear my head right away and my honey went to get sandals which he 'forgot' and came back and totally shocked me with some gorgeous flowers. And trust me, it's not just the flowers, this man really cares about my heart and I am so grateful we are walking this journey together!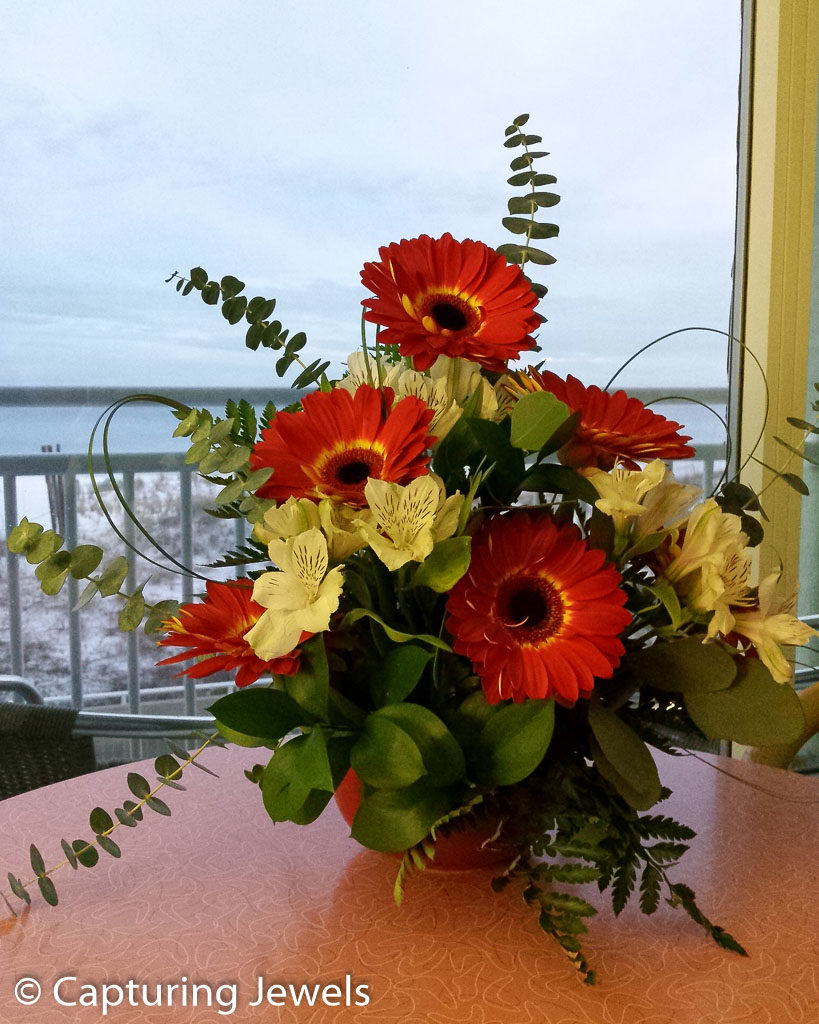 Don't they just add the most beautiful smile to the room?! <3