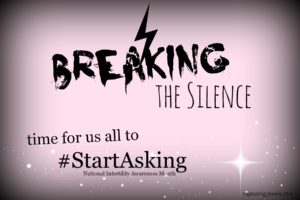 So this week is NIAW and Resolve's theme is #StartAsking…. And I've been thinking about that alot this week. I always keep coming back to the thing of why don't people ask me things? Why don't they ask me what it's like? Why don't they acknowledge that they think about it. Why do they carelessly talk about things in my face pretending like it doesn't affect me? Why do they not come out and ask or say things instead of ignoring the obvious. Me not having a birth story and kids is just as normal to me, as it is for you to have a birth story and kids. Why is one constantly talked about and the other isn't dared to be uttered above a whisper?
And I realized it's my own fault. I don't normalize it. I shy away from being open and honest. I don't speak about it so they presume to not ask. But the truth is; barrenness is so very much a part of my life and as much as it is not a fun thing, it's normal for my every day. No matter how very painful it is, it's not all negative. I don't want to talk about it every day, but it is part of my life and having people pretending it doesn't exist hurts so much. I want to speak about it and be open so you don't need to be scared to #StartAsking.
I want to #StartAsking what I can do FOR YOU,  to support you in this journey of barrenness.
I want to encourage you to #StartAsking for support.
I want to #StartAsking you to #StartAsking me……..
I want to #StartAsking you to support us in this journey..pray for us, acknowledge that you care, ask how something affects me if you really want the truth, for empathy-not pity.
My motive for writing; breaking the silence, is to help bring awareness, but most of all to be vulnerable enough to help others going though it. So today I open myself to anyone out there that is facing barrenness, no matter where you are in it. I want you to be able to talk about it. I want to be there for you. I am not scared to openly talk about it. Or if you don't want everyone in your life to know about it, I get it. I've been there and that's perfectly fine, I can keep a secret. I just want you to know you are not alone and it's perfectly ok for you to want to be able to talk with someone who gets it. As much as it is scary to be open, I know that for me, it's time to break the silence. I am not embarrassed about our story or too timid to share it and talk about it with anyone. I just really do not think that it should be a shamed thing to talk about. God chose us for this journey and we're not ashamed of it! It's time to throw away the cloak and realize barrenness is real and it's ok to talk about it.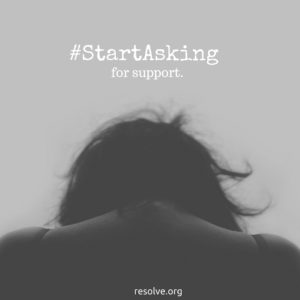 I've really come to realize that people talk about what they have in common with each other. So while I realize that you may not be comfortable talking about barrenness with me if it's not something we have in common; that's ok, I understand. If you have questions, please, #STARTASKING. If not, that's ok, let's just find our common ground. And if you do have that in common with me, come on, I'll buy the coffee 😉 Either way, it's part of my life and I don't want it to be an awkward conversation anymore. I'm an open book. I'm not scared to talk about, it's part of my existence and it's just as real to me as your kids are to you.
If you know someone struggling please don't take this post as a sign for you to go talk with them and presume they want to talk about it. Everyone comes to that place in their own time. But please be aware and respectful, we don't want to be the cause for awkward silences to come over the room as soon as we enter, but there are ways you can show emotional support if you don't know what to say or how to understand what she is going through. PLEASE please, I beg of you to read this post. [click here] There is nothing you can say that will erase their pain. So, take that pressure off of yourself. It isn't your job to erase their pain, but there is a lot you can do to lessen the load. Educate yourself and read the entire post.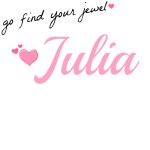 If you enjoyed this post and would like to connect on a more personal level, please connect with me. Or if you need prayer, I would love to be in touch with you! Email me at capturingjewels@gmail.com -Follow me on Facebook or on Instagram. To follow along on our journey and not miss any posts, subscribe to the blog [top right corner] or follow my blog Facebook page, not just my personal one 🙂 p.s. I'll be posting our timeline-journey later this week.