Hello to October and Autumn, it is so nice to see you!! For the first time in my life I am absolutely so happy to see Fall and say good-bye to summer & heat. I think perhaps it is because of hardly doing any swimming this year. But the cool days and changing leaves have me in so many smiles today and I am just delighted at pulling out a jacket! The smell of cool, air-blown laundry in from the line, and burning cinnamon-apple candles, ahh! I saw the neighbors put up Christmas lights and that got me excited, only to be shot down by my hubby saying that we don't need to rush it! 🙂
July 5 we did say good-bye to #MrSunbeam after having him in our home for a day short of 7 weeks. It seems like it was a short time, but he was the happiest lil fella and we had quickly fallen in love and gotten attached to him, our first lil boy! He went to a wonderful home and they reported he is walking and doing well, so it was definitely a success story with a few tears.
We decided to quickly go to Nashville that very weekend to belatedly celebrate our Anniversary, and we had an amaaazing fun time. I want to update with a few pictures yet!         Don't you know, we hadn't even been on the road for 3 hours when we got a call for twin 4 month old little girls. We definitely wanted them, but also knew we were on this trip and were supposed to be. So we said if they can wait till Monday, that would be great, if not, we understand. And it turns out because of the uniqueness of the situation they could wait till Monday. I was sooo tickled!! And of course had to go buy them a few cute outfits 🙂  Well. on Monday, somehow we got twin BOYS instead. Kinda a shocker, but we were still delighted. They don't look anything alike, but of course we think they are sweet, adorable and just perfect! They don't expect it to be long-term, but time will tell! So, by now you can probably understand why this update is just a tad behind..  They have stretched my mothering capabilities beyond what I thought I could handle and left me groping at times, truly not knowing what to try next!! As soon as we'd have them on a feeding schedule for a few weeks, they'd have a growth spurt, or wanted to sleep less and we had to figure it out all over again! Sometimes they'd wana be rocked and sometimes just lay in bed. Currently however, they are 7 1/2 months old and are eating baby food, cereal in their bottles, are on a very reliable schedule and sleeping well. Most times they like to be rocked to sleep and just since they've been sick they like if I rock both of them at the same time, thankfully we have a rocking loveseat which makes it very possible. I'd say we've grown; from getting up 13 times that first night and having multiple night time feedings, to now sleeping all through the night is quite an accomplishment! They usually go to bed around 7 and wake @6 – 6:30 am, taking 2 naps a day. Also am quite proud of their accomplishments. From just laying on their backs when they came to now crawling and Buddy is pulling himself and walking along furniture. He also just cut his first 2 teeth this month. We nicknamed them Buddy & Bubba, it just kinda fits them!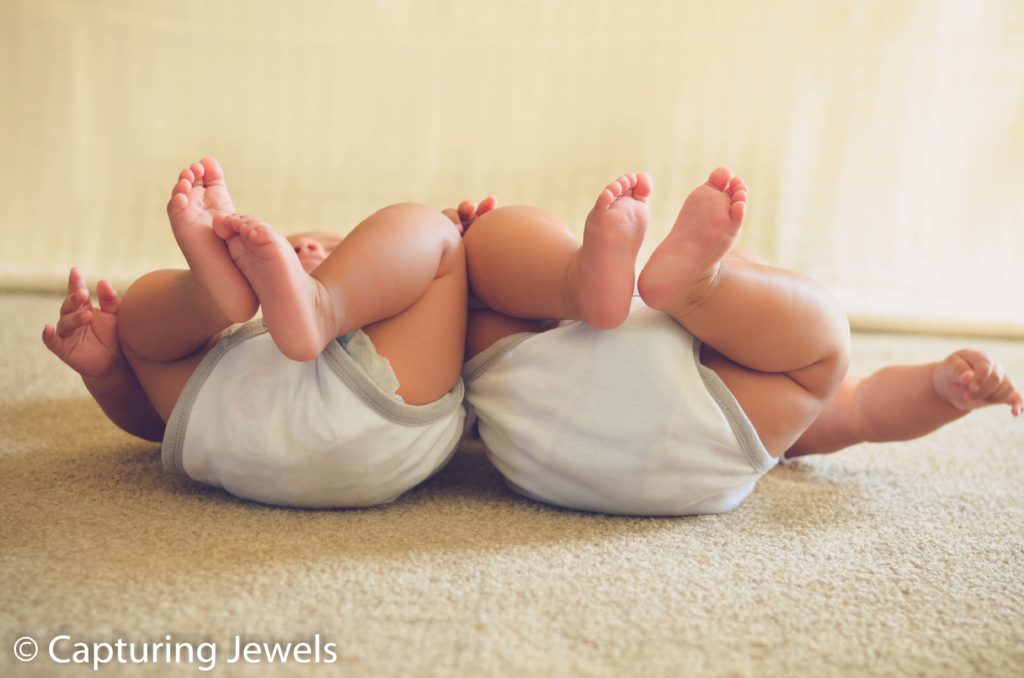 Otherwise around here we finished up the garden and cleaned it all away. I completed and passed my high school education test, which is same as a GED in most states. Growing up we were only allowed to go through 8th grade and I've always loved school and wanted to complete it just for my satisfaction. My computer was restored, for $0!! My niece was here for 2 weeks and we accomplished A LOT on my to-do list, which is making for a MUCH more relaxing time caring for the twins, editing pictures and catching up on personal things. And helps me be ok when all I get done during a week are the basics. We also had a family reunion in Linn, Mo with my family. We just took what we got with family pictures!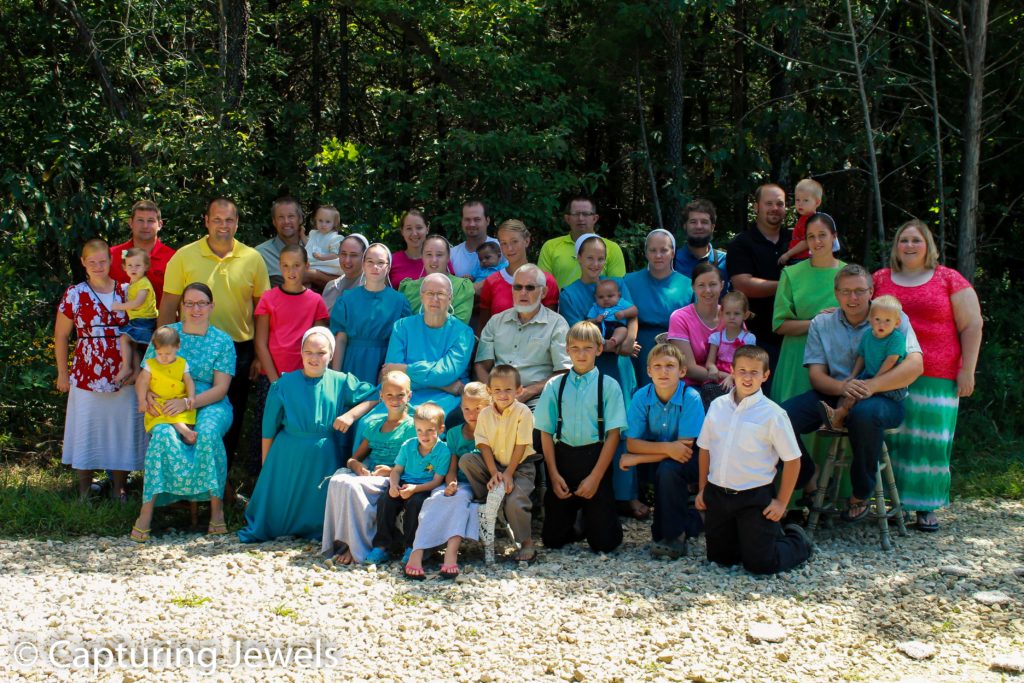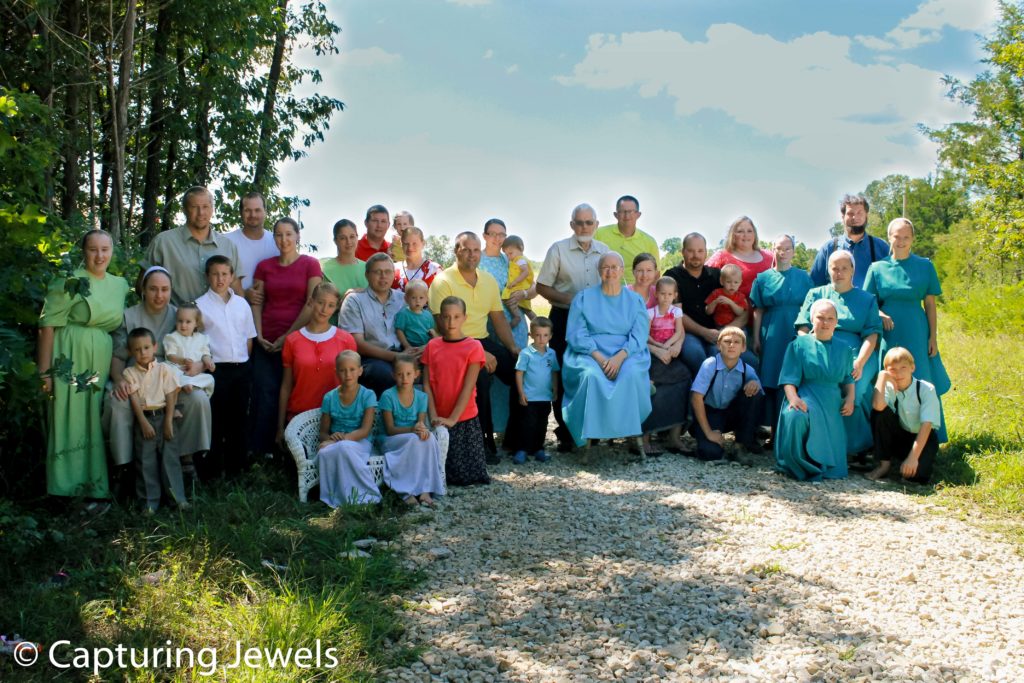 My sister and family from PA were here for a week, and we had a delightful time, but definitely different with 6 kids in the mix! They had so much fun..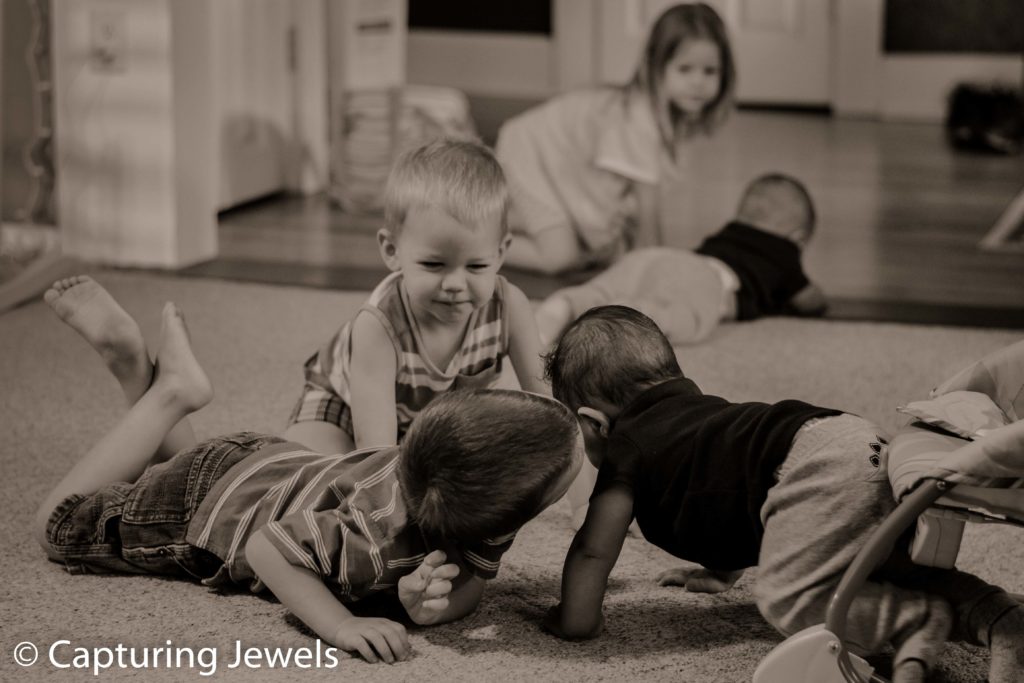 Hubby is in full harvest swing.. Even though the days get long, I am so happy they are having beautiful weather and not much rain delays and hoping it will continue so they can be done before November. There was 1 week when he didn't get to see the twins from Sunday till Friday, but then there were 2 days that I got to ride with a lil, thanks to my sis for babysitting. I think not being able to go with him makes the days seem alot longer. But I will enjoy them, because before we know it, time change will be here and the days will be so short!  Peace to all & here's a challenge for you:
"Does it make sense to pray for guidance about the future if we are not obeying in the thing that lies before us today? How many momentous events in Scripture depended on one person's seemingly small act of obedience! Rest assured: Do what God tells you to do now, and, depend upon it, you will be shown what to do next."
E. Elliot